Autumn Meeting 11:00 – 4:15pm
11:00 Bob Johnson       – The Sun's Electrical Activity
12:00 Rupert Holmes   – The Star Core – Zeus
1:50 Adrian Gilbert   –   The Stone of Scone
3:20 Bob Porter     –    The Archaeology of the Exodus
11:00 Bob Johnson, "The Source of the Sun's Electrical Activity".
Bob reviews the various models that have been proposed to explain C. E. R. Bruce's observation that "the Sun's photosphere has the appearance, temperature and spectrum of multiple electric arc discharges", and discusses those models in the light of modern findings.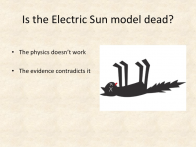 Sunspot movie 1 , Sunspot movie 2
12:00 Rupert Holmes   – The Star Core – Zeus
Rupert Holms introduces the heart of his trilogy book series – the wandering binary partner of our Sun. He has researched ancient historical references to massive disasters witnessed by man. Their cyclic nature pointed him to an barely visible, extreme orbiting body.
1:50 Adrian Gilbert, "The Stone of Scone". The Stone of Destiny, otherwise known as 'Jacob's Pillow', 'Lia Fail', 'The Pharaoh's Stone' and 'The Stone of Scone' is the Foundation Stone of the British Monarchy and even today is used as a Coronation Stone, the last time being in 1953. Adrian traces its history and evidence that links it with Egypt, the Pyramids and even Orion.
3:20 Bob Porter, "Moses, Joshua and Judges in the Ancient History and Archaeology of the Middle East".
The talk is ba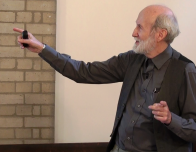 sed on the series of articles by Bob looking at the archaeology of the late Early Bronze Age to the early Late Bronze Age. 
Watford Quaker Meeting House,150 Church Road, Watford WD17 4QB (map). Nearest airport: Luton Airport (map)